The Learning Environment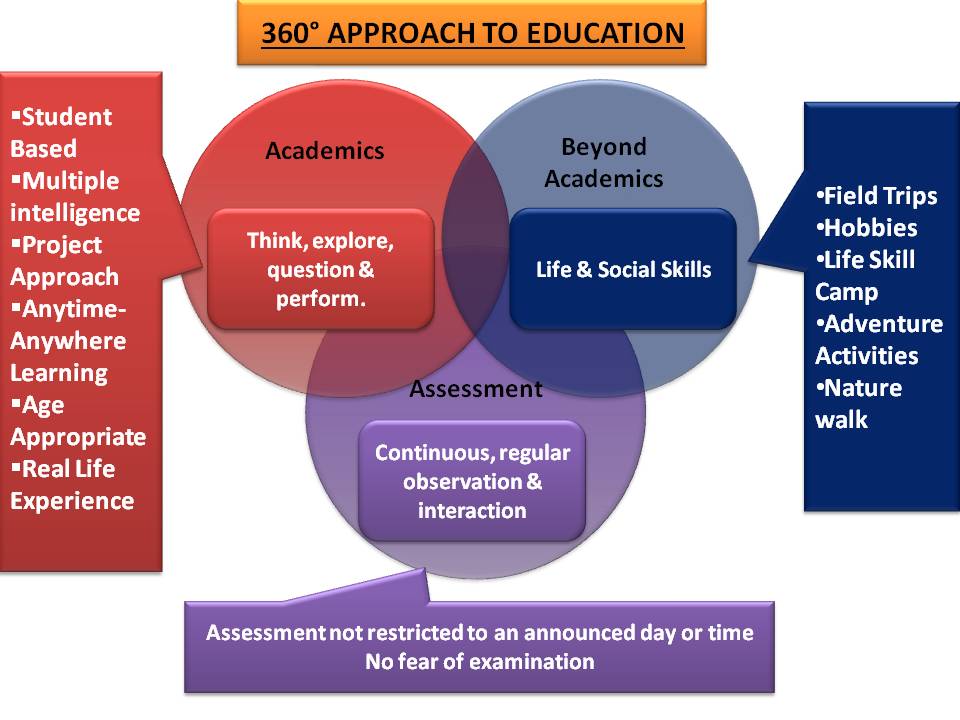 ​
Your child benefits from our hands-on approach to the curriculum encourages your child to be original and creative in his thought process while giving your child the confidence to try out their ideas. Our teaching process involves a multi disciplinary, integrated approach with related activities in all subjects. We believe that your child learns the most by imbibing the most from the environment – just as all children learn to crawl, walk and talk by merely observing their environment. We, therefore strive to provide the apt environment for your child to learn the concepts of the curriculum. For example, we have named our classes after flowers so that incidental learning about them is a natural phenomenon with the children. We use age-appropriate materials/activities integrated with an interdisciplinary approach and implement a variety of highly effective teaching strategies and methods to target children's individual learning styles. There are a variety of spaces throughout the school for students to explore science, maths, languages and the visual and performing arts.
Children are never expected to compete with or match other children's rate of growth or development. All of these components help to create a relaxing, non-stressful, fun yet challenging environment where children learn at their own individual pace and excel in their innate abilities.